About Lisa-

Lisa Jones has been playing guitar professionally for 11 years primarily as a solo acoustic guitar and vocals act.

Lisa generally plays solo. She is versatile enough that she could potentially cover for another musician in a band that requires rhythm guitar and
vocals.
Some examples as to the styles of music she does are Fleetwood Mac,
Bob Dylan, Neil Young, Linda Ronstadt, Kansas, Eagles, America, Janis Joplin, Jimmy Buffet, and Tracy Chapman.
The majority of her playing experience has been at wineries, wine gardens, bar & grill restaurants, boating and yacht clubs, private parties and events such as wedding ceremonies.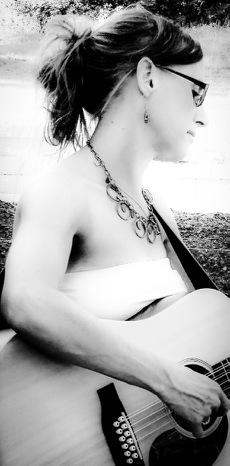 Add personable live music to anything from coffee houses, to night clubs, to outside parties or events.
Contact Lisa Jones, singer and acoustic guitar artist for solo performances.


Call 636 352 7945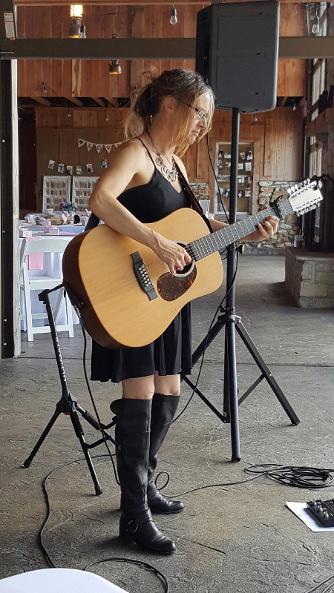 Check out my Schedule. I'd love to see you come out! -Lisa
"She has the voice of an angel" -Fan

"Lisa is a GEM to work with!"
-
Karen Nye, Event Coordinator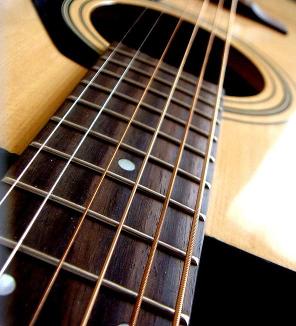 Lisa Jones is a vocalist and musician who is also known in and around St Louis as
Lisa 6 Strings
because of her love for the guitar and the acoustic music she sings.
Lisa's Gig Calendar
Words from Lisa . . .


I'm told my style and voice resembles that of Carol King and Joan Baez.
I do a wide variety of songs in my repertoire, extending beyond the list mentioned at the top.

The live music gigs I perform are mostly in the St Louis and St Charles vicinity, as well as Illinois, but traveling can be arranged depending on the situation.

Call me, as I'd love to add something special to your event, whether it's a party, restaurant, or live music venue of any kind.

I'm also someone you can count on. -Lisa